THE WILD COUPLE ORGY
Sa29Apr(Apr 29)20:00So30(Apr 30)4:00THE WILD COUPLE ORGY100% PRIVATE - THE ORIGINAL
Uhrzeit

29 (Samstag) 20:00 - 30 (Sonntag) 4:00
Times
Open from 20:00 until 4:00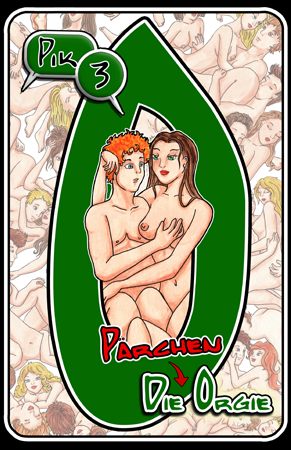 We love our couple evening at Avarus. But sometimes it can be a little bit more. We want to celebrate a wild, sensual, ecstatic and happy orgy just for couples.
Many of you know the orgy on Wednesday. Among our guests there are some couples who like it a little more orgy but still don't want single men with them. Well: here you have it! Seize the opportunity.
You can only register for this event via the Joyclub. Registrations by email will not be accepted.
We appoligize for the fact that no MMF trios are allowed today.
If you have further questions about visiting us, please read the "Questions" page in advance.
Dresscode
Women:
lingerie, sexy, transparent, sinful, vicious, frivolous, costume, elegant evening wear up to the "little black dress".  
Men: elegant outfit, swinger outfits, fetish, black long pants with a naked torso for example.   We have a changing room with lockers. Jeans, sportswear, white everyday underwear, checkered shirts, loose and light T-Shirts.  
For men and women: Shoes wich you wore already on the street are not allowed. In exceptional cases, we can clean high heels. Otherwise: barefoot is sexy and not cold – apart from the wellness area, we have carpets everywhere.
Food and Drinks
Drinks
longdrinks, softdrinks, beer  
Food
Today we serve you a delicious buffet of cold and warm dishes that also offers vegan and vegetarian dishes.
Entrance fee
Woman
Box office 50 €
Registration 45 €
Couple
Box office 140 €
Registration 120 €
Please note, that we accept only cash payment. No credit cards!
Please note that we only grant the registration discount for registrations made before the start of the event.
Box office = you visit us without registration
Registration = you register via online form in advance. Only registrations that reach us BEFORE the start of the event are valid. 
Price for a Couple = two persons are included
Price for a Couple = two persons are included
Hygiene Regeln
Weitere Hygiene Regeln
All regional legal regulations and requirements for containing the corona virus existing at the time of the event are observed.
Anmeldung zum Event
RSVPing is closed at this time.